PowerPilates > Articles and Resources > Education


How to Become a Pilates Instructor.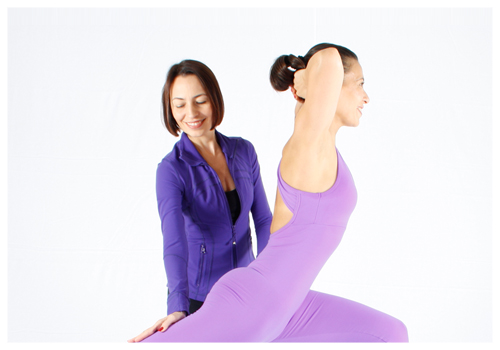 Pilates is a very unique form of exercise. It is based upon Joseph Pilates system he called Contrology. Over the years many people have created a wide variety of training programs to teach his method which means there are many choices out there. These programs offer a variety of certifications such as Mat Certifications, Level Certifications, Comprehensive Certifications. Most of these certification programs start at the beginner level and work up to the advanced level.

For the most basic level you can receive your Beginner Mat Certification in a very short time. Different programs have different criteria for their certification. Depending upon how in depth you want your program to be might require more or less of your time.

Although you can continue your Pilates certification to become a Senior, Master or Teacher Trainer you will need to enroll in a comprehensive program first that teaches you all the exercises on all the apparatus from beginner to advanced. These programs are split up differently depending upon your availability. Some are taught altogether over a period of time, some are taught by levels and require more self study, some are accelerated programs.

Begin to locate studios, gym or facilities that offer training programs. Once you find these facilities, contact them to schedule a visit. It is important to see where you will spend your time no matter what kind of certification you are interested in taking.

Ask a lot of questions for example:
How do they determine passing or failing?
Who will conduct the training program?
What are their credentials?
How long have they been training instructors?
How long will the program last?
How much will it cost?
Is there anything that's not included in the program?
Will you be required to pay out of pocket for anything additional such as manuals?
Can you view the manual?
Are there pictures and very clear instructions on how to teach each exercise?


While you're at the studio:
Ask for a tour.
Ask which manufacturer of apparatus they use.
Ask what style of Pilates they teach.
What is the philosophy of their program?
See if the studio is well maintained, busy and professional.

Studios will not give you a refund if you change your mind so make sure you know what will be expected of you prior to registering.

If you go online there are a many original pictures and videos of Joe teaching and performing his exercises. He also wrote and co-wrote three books, "Return to Life through Contrology", "Your Health" and "A Pilates Primer". Reading his books, looking at pictures and video of him will all be important as reference material to help you make your decision on where to receive your certifcation and to aid you during your studies.

Take as many classes as possible, ideally at the studios you're interested in attending, prior to choosing a program so you experience and know the method in your own body.

Attend Mat classes. These are usually available as beginner, intermediate, advanced or open levels. Taking beginner classes is a very nice way to return to the basic building blocks of the method. You can easily learn the order of the exercises and their names this way. Most programs require a beginner mat certification to enter all future programs so this is a good place to start. Knowing the order of the exercises and their names is one of the most important parts of becoming a Pilates instructor. Begin to pay attention to how the instructor teaches each of the exercises.You'll learn how to do that too.

Take Tower Classes. Many of the exercises in a tower class are similar to or variations of exercises done on the mat. Your instructor will probably include some additional direction or use a lot of imagery to help you. These directions are important to remember as they will help you in the future when you are teaching.

Semi-Private and Private sessions will always include the Reformer and other apparatus found in a Pilates studio like the Ladder Barrel and Wunda Chair. Some studios are very classical and you can find apparatus that is very similar or almost identical to what Joseph Pilates originally created. This might mean the studio you will study at is a classical studio.

Other studios might use apparatus that looks similar to the original apparatus but not quite the same. So knowing a little about the apparatus by taking semi-private or private sessions at different studios will help you learn more about the apparatus, how different they feel, what is classical or contemporary, the names and order of the exercises as well as the imagery used to teach Pilates.

Once you familiarize yourself with the method, the apparatus, visit a variety of studios and ask a lot of questions you'll have everything you'll be on the fast track to becoming a Pilates instructor.