PowerPilates > Articles and Resources > Techniques


Can Pilates Solve my Back Pain?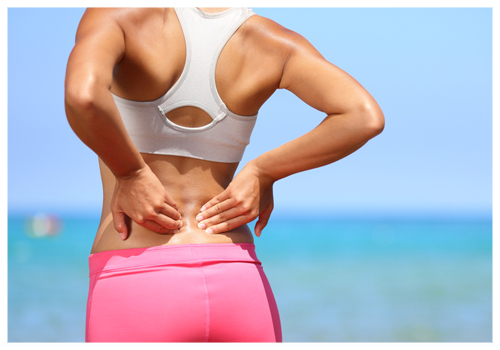 Back pain is a very complicated topic. Many people suffer daily from some degree of undefinied back pain while other people have specific issues such as herniated or ruptured discs, Scoliosis, Osteoporosis or Spinal Stenosis to name a few. Sometimes back pain can radiate from areas in the hips, for example Sciatica or can be a result of ITB band syndrome which is a tightening of specific muscles in the legs.

The type and amount of physcial activity you can engage in will depend upon what condition the spine is in and what your diagnosis is. If you have been suffering from ongoing back pain it is important to seek the help of a medical professional to determine the cause of the pain. Imagery such as an X-ray or MRI can be very helpful in these circumstances. Pilates teachers, even the most experienced ones are not Physical Therapists unless they hold an additional certification. If your doctor advised you to see a PT this will be an important part of your recovery and shouldn't be ignored.

Once the source of the pain has been identified it is possible that beginning a Pilates routine attending private session 1-2 times weekly for a period of months could be highly beneficial. It could aid in pain relief by strengthening all the muscles surrounding the compromised area. Increasing blood circulation will assist in healing and stimulating the affected area and the deep breathing exercises will help aleviate some of the restriction most people with acute or chronic back pain suffer from. As you begin classes it is important to communicate your pain levels and comfort level to the teacher as this will provide important information for both the client and teacher to modify the workout accordingly.

If you recently fell and have no prior issues with back pain all the recommendations above are advised. Once the acute phase of pain has passed you can return to or begin a modified Pilates routine. If you've been injured or have been suffering from back pain it's always recommended to start one on one with a teacher regularly for a few months.

Many teachers and clients love Pilates because it solved their back pain, helped them heal, strengthen and relieve their bodies of pain. Remember to be patient and give your body time to return to movement and heal as you go through this process.